About Us
WHY CHOOSE US?
01
We pickup electronic recycles for you.
We do scheduled pick up services for all Bay Area corporate and residential clients. We visit each city in Bay Area. Please check the day of your place. Or please schedule your e-Waste recycling pickup!
02
We buy and sell semiconductor spare parts and IT equipment and parts.
We also offer semiconductor parts and IT products (Parts and Equipment) to the high tech and industrials manufacturing businesses. We assess the value and potential of all in order to identify items that may have value on an aftermarket.
Welcome to PR Green World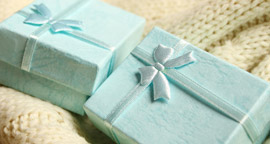 Company Overview
Operating out of a 8,500-square-foot facility in Fremont, CA. PRGW, founded in 2009. The company started with e-Recycling, IT parts and equipments business in Fremont, CA. And became a one of the leading e-recycling company in the Silicon Valley.
Our business portfolio also features a wide selection of pre-owned equipment and parts at significant savings over the expense of a new unit. We speicalize in the sales of replacements and used surplus OEM parts for semiconductor processing.


eWaste Recycling, Disposal Logistics Solution
The use of electronic products has grown substantially over the past two decades, changing the way and the speed in which we communicate and how we get information and entertainment. Our growing reliance on electronics is illustrated by some remarkable figures.
PR Green World is dedicated on working to use and recycle electronics and what the options are for safe reuse and recycling of these products.
PR Green World strives to be an industry leader in the recycling and reuse of numerous recyclable goods, including computers, monitors, electronic equipment and office equipment. In our continuing effort to offset the rapidly increasing burden on the environment, PR Green World addresses these issues through innovation and integration.
TESTIMONIALS
I am very happy that PR Green World is one of the great earth protector!
Daniel L.

San Jose, CA
Awesome! PR Green World is a great e-Recyling company I've ever seen.
Michael K.

Fremont, CA